There are two purposes for using pool covers. Covers used in-season, and those used for closing the pool for the winter. Then there are variations of both that we are about to discuss.
Automatic Pool Covers
Rectangular pools (and free form pools if they have a recessed deck) sometimes have built-in solid covers, which are not the same as a solar cover (but sometimes they can be).
Usually, automatic covers from poolenclosures-poolcovers.co.uk/automatic-pool-covers are made of reinforced vinyl that rolls out along two tracks so that the entire cover can be opened and closed with a permanently mounted controller in a clear view of the pool.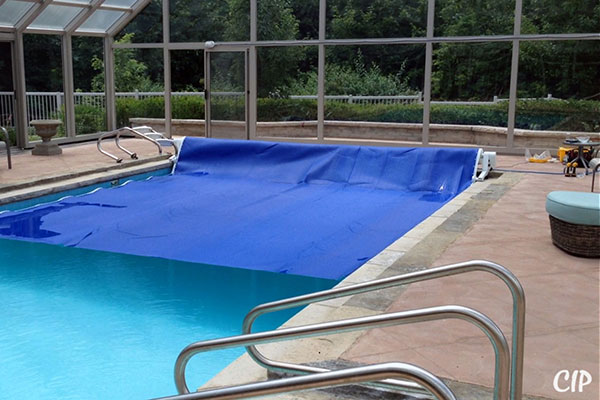 Solar pool covers
A popular type of thermal cover is called a solar cover. Solar covers are usually translucent plastic with air bubbles, so they float at the surface of the water. They allow sunlight to heat the water beneath the cover while simultaneously holding most of that heat in the water. They also prevent most evaporation from occurring. 
Solar covers (also called solar blankets) are also used in indoor pools for the same reasons. They are usually stored on large reels either mounted to a wall or on wheels to be moved around.
In-season pool covers
Pool covers used in-season are generally thermal pool covers designed to insulate the pool from losing too much heat. The purpose is two-fold: save energy by reducing heat loss, and save water by minimizing evaporation. 
For instance, indoor commercial pools can significantly benefit from a thermal cover to reduce evaporation loss, saving the pool dehumidification system a tremendous amount of energy. Thermal covers, also called thermal blankets, are sometimes foam insulated and float on the top of the water to hold in the most heat.